Mid-century vibe
Create continuity in your home by bringing design elements from the kitchen into a laid back living space.
View Main Image in Zoom Viewer
Door Details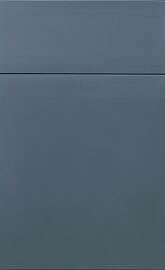 Description
Designer Guidelines
Specifications
With more Friday nights in than out, you deserve a space that inspires. Contemporary sensibility and passion for the classics offer a living area with the energy of a live show, and the upscale comfort of a laid-back lounge. Riff with Mid-century modern by introducing robust French Roast around a fireplace, mixing natural materials and minimalism. Incorporate a svelte, up-to-date upgrade with white Sea Salt paint on open bookshelves, and up the ante of a communal concert hall with a refined feel.
Designer Guidelines
Flannery in Sea Salt paint